We have wines for every occasion, every meal and every season. Indeed, even grapes have their very own celebratory days. World Malbec Day is fast approaching on April the 17th! Are these things makey-up by eager journalists (who have a way with words) or is there a logic or, god forbid, a Science attached?
Easter. In deference to the children of this world fortunate to celebrate Easter no-one would dare suggest that an Easter wine should be matched with Rabbit Stew! We get away with that one at Christmas, gobble gobble, and with lamb at Easter.
Ah, the leg of lamb. Make that 'The Leg of an Irish Lamb'; succulent, dripping with fatty juices and packed tight with impressive layers of high noted meaty flavours.
Ah, a whole mouthful of chocolate. Make that a stack of Curved Egg Shaped Milk Chocolate – squeezing from the corners of your mouth ….
Easter. Two things to note for your wines – lay off thick dollops of vinegary mint sauce with the lamb and milk chocolate is generally far too sweet to make a good wine match – the high cocoa dark stuff, however, can be Heaven.  (especially in Ireland where a bag of Tayto Cheese and Onion is so 'successfully' blended on the palate with ridiculous layers of melting dark chocolate …… )
    Leg of Lamb needs a red wine with good acidity to cut the grease, not too much tannin, as the meat is 'light' as meats go, and a good level of berry like flavours to match those high notes that rise off the roasting leg. This gives us quite a range of wines led off with Pinot Noirs, followed closely by Sangiovese, a Grenache/Syrah blend from the southern Rhone or a Merlot/Cabernet blend . You won't go wrong with Tempranillo but be careful as quite a few are just a tad too strong as are many straight Cabernet Sauvignons – keep these for your other lamb dishes. The main thing to remember  – keep the wines on the light and flavoursome side and Don't Over-Roast the Meat!! Other than that it's hard to go wrong….
These work so well:
Cono Sur 20 Barrels Pinot Noir 2015. Chile
Cono Sur winemaker Adolfo Hurtado continues to impress with his ability to produce exceptional Pinot Noir wines.  Silky tannins hold a firm and rich palate together with ease where ripe berry fruits dance beside light plum and sage.
Frescobaldi Nipozzano Riserva Chianti Rufina 2015
Classic style with notes of tea and light spices. All fine, elegant   and light but bursting with layers of complex flavours, fine tannins and and extremely long finish. The Nipozzano Estate is near Florence and Always shows its heritage and terroir to perfection.
And the Chocolate ……
MY all time fave is to grab a glass of Champagne. As I seldom have it in the house I try to find a good Cava. Don't think Prosecco. It won't work! Spar has a fantastic Cava in its Jaume Serra label. It shows biscuity fresh baked bread studded with rich citrus and a ton of well crafted acidity.
But that's enough of me … most people hate chocolate with anything but a red wine. Pity because very few people have tried a red Lambrusco (lightly sparkling from the Marches in Italy) but if they did and went for the mostly dry Marks and Spencer Lambrusco Reggianno and a mouthful of milk chocolate egg …. mmmm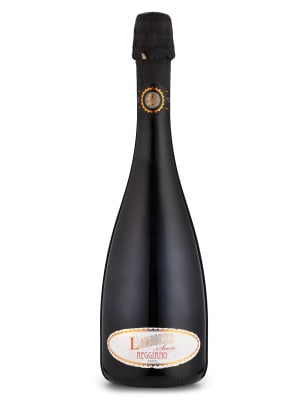 Or how about a Sweet Sherry? (Yes, there is Nothing wrong with Sweet). Or perhaps along traditional lines a Ruby Port would do the bizz. If it Must be a red wine then drop down to the south of France to Banyuls or Maury and grab one of the best value wines in the world. Gerard Bertrand's Maury is Grenache based and aged to perfection with prune style flavours and an absolutely immense range of flavours. O'Brien's Wine carry it.
Happy Easter.