Ah, I am so unhappy that I am away while Bloom takes place in the Phoenix Park this weekend. I always love the Santa Rita Garden and year on year the food and drin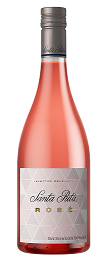 ks presence gets more interesting. 
This year Santa Rita is celebrating Rosé with a garden titled 'Life is Rosé'.   Sounds and looks great! 
Another one to look out for is our current fascination with everything Gin. To be fair gin is all about the botanicals and that, of course, is what Bloom is all about also!
The good folk at Glendalough Distillery sent us the following. Watch out for them if you're in the Park.
Glendalough Distillery make globally awarded Wild Gins using fresh, wild plants foraged in the mountains around the distillery. Over the past year, driven by innovation, the experts at Glendalough Distillery have been experimenting with their surrounds and have crafted an exclusive, colourful range of three experimental gins, entitled the "Ginteresting Series".
The range will be launched for the first time at Bloom in the Park this June Bank Holiday Weekend where lucky attendees will be able to try the flavours for the very first time. The limited-edition flavours, of which there are only 300 bottles of each are:
Wild Blackberry & Mountain Heather Gin

Beech Leaf Gin

Sloe Gin
 To make these gins, their full-time forager sustainably picks wild plants from the mountains around the distillery and within hours they go fresh into the still to capture more of their essential oils. They are meticulously slow-distilled in tiny batches to tease out delicate flavours. The knowledge, experience and man-hours that go into each bottle are what make this liquid so special.