The Spanish Wine Tasters Association held a competition in Dublin recently. The results were announced this week. They make interesting reading.
Context: The Association in question is a private and independent group. They invite producers to submit wines (yes, there is a fee) and then they invite tasters to judge the wines.
Judges were in two teams of five each. Each wine was looked at by five tasters at the same time. They gave the wines scores according to a fixed sheet laid out as:
At first glance some of these looked odd. After all, what does 'Genuiness' mean on a 2 to 6 point scale? After a trial wine it all made sense. The team needed to work together – there were regular 'debates'! After all, as the competition organisers told everyone, this was, 'A selection of 217 labels of Spain's wines coming from 32 Indications of Origin …. to be qualified in strict blind tasting by a panel of tasters composed of a selection of the most relevant Ireland's leaders opinion'.
Awards were granted as follows: Best of Spain Grand Gold 100 to 92 points. Best of Spain Gold 92 to 88 and Best of Spain Silver 88 to 84 points.
Who were the winners? Six Grand Gold Medals: those achieved by the red labels Carchelo Selecto 2013 (DO Jumilla), Mainetes Crianza 12 Meses 2016 (DO Jumilla), Martelo Reserva 2014 (DO Ca Rioja), Marqués de Riscal 150 Anniversary 2010 (DO Ca Rioja) and Campo Eliseo Tinto 2014 (DO Toro) and the white Pazo Castrelo 2018 (DO Rias Baixas).
There were also twenty-seven gold medals and forty silver awarded. A high standard indeed and it is great to see a range of DO's from across Spain achieve success.
This a LINK to the full list of winners. In Spanish! (If anyone wants a pdf of the full list in English with suppliers drop me a note. )
As a good few of the wines entered into this competition are not on sale in Ireland here are the Best in Show and Gold Medal winners that are on sale. Each of these is exceptional. Also, we are promised that, 'In order to show the diversity and uniqueness of the Best of Spain Wine Challenge medals among Irish professionals and enthusiasts, the Spanish Wine Tasters Association will program several promotional activities (presentations, seminars) in collaboration with ICEX Dublin on the occasion of the Spanish Wine Week in Ireland 2020 (www.spanishwineweek.ie)'. That will be worth seeing!
Grand Gold Medal and BEST Red Wine
La Rioja Alta Martelo Reserva 2014 Rioja Celtic Whiskey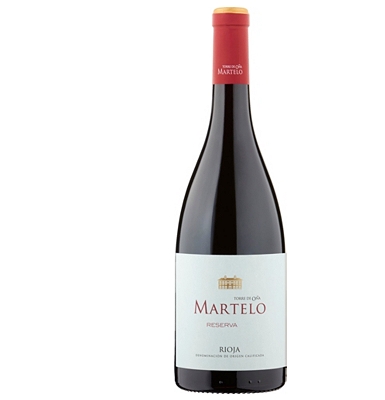 Grand Gold Medal Red Wine
Marqués de Riscal 150 Aniversario 2010 Rioja Findlaters
GOLD Medal and BEST White Wine
Lagar de Costa Maio 2015 Rias Baixas O' Briens Wines
Gold Medal Winners Red Wine
Pétalos del Bierzo 2017 Bierzo Direct Wine
Torres Mas La Plana 2015 Penedes Findlaters
Protos Reserva 2014 Ribera Del Duero Coman
Beronia Tempranillo Elaboración Especial 2017 Rioja Barry Fitzwilliam

Viña Ardanza Selección Especial 2010 Rioja Celtic Whiskey

Marqués de Riscal Reserva 2015 Rioja Findlaters

Marqués de Riscal Barón de Chirel 2015 Rioja Findlaters

La Rioja Alta Viña Arana Gran Reserva 2012 Rioja Celtic Whiskey

Best ROSE and Silver Medal
Bordon Rosado 2018 Rioja Counterpoint
Gold Medal Winners White Wine
Protos Verdejo 2018 Rueda Comans
Martín Codax Lias 2016 Rias Baixas Barry & Fitzwilliam

Best Fortified Wine and Silver Medal
Gonzalez Byass Tio Pepe Sherry Barry & Fitzwilliam
Finally …. the JUDGES …. with the Best of the Best