Please everyone. When you go out to buy a bottle with bubbles in it give CAVA a chance. The quality is just fabulous.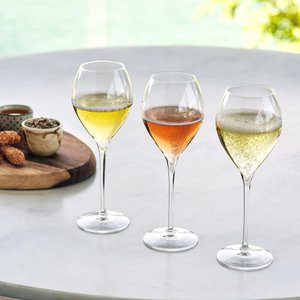 Now the regulatory guys in charge of CAVA have relaunched their website. It is brilliant! D.O. CAVA
What is CAVA? Where is it produced? Who are the producers? What can we pair a glass of CAVA with? What are the styles? What grapes are used? How is CAVA made? This site covers all angles and does it in a way that makes the adventure interesting all along the way. No question left unanswered!
Highly recommended Cava from Wine Ireland is the truly brilliant Perelada Cava Brut Reserva. It has been created with the traditional varietals of Macabeu (30%), Xarello (45%) and Parellada (25%). The second fermentation took place in the bottle (yes, the very bottle that you buy!). Perelada Reserva is aged in the cellar for about fifteen months before disgorging. Very impressive bouquet of freshly baked bread, light wild yeast and well ripened fruits. Crisped palate is dry with a great depth of mediterranen citrus elements. All lead to a long and memorable finish.
€20 Available: The Drink Store, Stoneybatter D7 : Higgins Off Licence, Clonskeagh : Jus de Vine, Portmarnock :Fine Wines Off Licence Group. Distributed in Ireland by Comans Beverages.