Last year I was listening to a radio pundit talking about wine. He was asked the question: 'What wine is best to buy at a petrol station'. His answer: 'None! – perhaps Prosecco just to be safe'. 'Whoa', I shouted back into the radio. 'Nonsense. My local petrol station has a Spar store attached to it and the wine selection is fabulous!'. Not only that, I mused, but I have the easy option of choosing price brackets that begin at the very reasonable €7.99.
BWG Foods operate the symbol stores mentioned above – including the Spar store at my local service station! They have a high calibre centralised wine buying team that works to please many different customer types. Here are a few worth looking out for with my top favourite first ……
Poggio al Casone Chianti Superiore €12.99: Made by Piergiorgio Castellani at the same named vineyard in Tuscany. This is an organic wine of the highest calibre. A Castellani label can be trusted to deliver. These are people who really understand Sangiovese and have a vision as to where they would like to bring it. Listen to my podcast with Piergiorgio HERE.
Every Christmas we are told (love the pundits!) to grab hold of a bottle of Chablis. The idea is that the breadth of its Chardonnay grape balanced by a high acidity (Chablis is quite far north in France) will bring out the best from our (hopefully moist) Turkey. The problem I find is sourcing a Chablis as a good value wine that drinks better than a really good value Macon Villages (same grape but further south in Burgundy. Most times you are better off avoiding inexpansive Chablis as a Macon in the mid teens will be bettter!). Try this beauty from Chablis:
Domaine Pichon Chablis € 21.99: Really excellent and a totally memorable palate. This is classic in the true sense that its fruit has an exquisite balance to its ample acidity and the finish is just endlesss.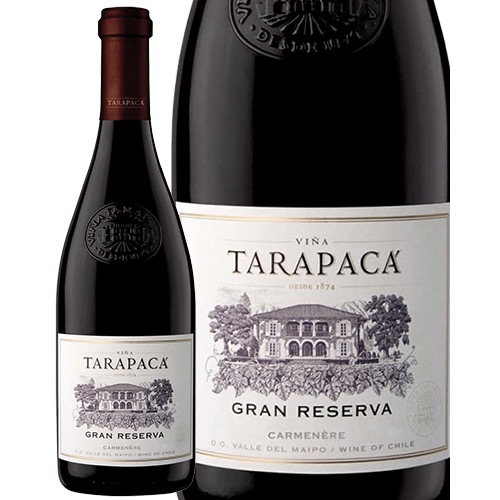 Tarapacá Gran Reserva Carménère €14.99: Great value for a Gran Reserva from the # 1 Brand in Chile. The grapes are grown on the slopes leading down from the Andes into Chile's leading red grape growing valley – The Maipo. Carménère is the signature grape of Chile. 12 months in a mix of French and American oak barrels has rounded this wine out to become a luxury style with loads of rich ripe fruit bursting with flavour.
I mentioned Prosecco above. Granted it's a safe bet but there are many on sale that are simply semi sparkly pear juice styles of wine that leave a lot to be desired. Cava tends to be a better bet. Fully sparkling and citrusy. This is Mediterranean fare at its best and we could all do with a reminder of what that's like!
Pata Negra Cava Brut €12.99: even has a bling label on it! Happy Christmas and with a nod to Mace and Londis you now know that it can all be found under the tree at ……