This is the first blog for the AC Wine Club here on Wine Ireland. Up to now we have kept a record of our tasting on our acwineclub.blogspot.com site. If it's possible we'll bring that content over to here.
We meet on most first Mondays of the month. I say most because January is not possible and summer time doesn't lend itself well to tasting clubs – too many other things to do!
We take a room at our local Village Community Center, bring the glassware and wine in. Six bottles is usually enough. There is always a theme and everyone can say anything they like about any of the wines. I (Kevin!) lead. If I can't be there I suggest someone take charge and read up on the theme a little bit before hand … bring a big book if needs be! Local libraries are useful …
Also, true to most wine clubs I'm always behind with our tasting notes…bear with me…
December 2017

: Christmas Tasting was a Sparkling Affair with a couple of Dessert wines thrown in.
Crémant de Loire, France. (Lidl)

Eight regions of France are allowed to produce Crémant wines (see list below). The only thing that binds them together is that they have been produced by the Traditional method ie second fermentation has taken place in the bottle just as it does in Champagne. They differ from one another as the grapes used depends on the region they are from.thus a Loire Chenin Blanc will be very different to a Burgundian Chardonnay based wine.
Super example of how a lean and well acidified grape can influence a Crémant – not everyone liked it for the very same reason!! Perhaps we want our sparkles to be more luscious?? Crisp, lean and taut. Bring on salad and fish – sounds like a Lenten recipe….
 Crémant de Bordeaux
Crémant de Bourgogne
Crémant de Savoie
Crémant d'Alsace
Crémant de Loire
Crémant de Die (Rhône)
Crémant de Jura
Crémant de Limoux (Languedoc-Roussillon)
Bisol Crede Valdobbiadene Prosecco, Italy  (Classic Drinks)
Sometimes brilliant Prosecco is hard to pin down. On the one hand basic Prosecco is easy to find and to buy. On the whole they're an easy lot to like as they give us a soft inviting drink that often goes easy on alcohol levels. This Bisol is a really Great Drink but in subtle ways. Its the subtlety of the fruit/structure ratio that most people don't 'get'. I love the clean lines here and the immensely interesting fruit. Most members balked at paying more than a few Euro for their Prosecco and will, I'm afraid to say, need more convincing to follow Bisol. I'll work on them because this is lovely lemon, lime, pear; fine mousse, lasting medium beaded bubbles and super length.
Chenin de Muscat Stellenrust 2007 half bottle, South Africa (my wardrobe)

I love aged dessert wines in half bottles simply because they don't cost a lot of money to buy! Chenin Blanc has great acidity and picked as a Late Harvest and then blended with a small amount of Muscat, well, it had all the hall marks of a sweet wine that would age well. These are the sort bottles you'll find at the back of my wardrobe!
This didn't disappoint! Intense age on the nose with rose water muscat and a big whack of 'damp sweater' Chenin. The acid from the Chenin binds the palate as baling straw might a load of freshly harvested hay! Very well made and has aged well.
Pannier Champagne NV, France (Classic Drinks)

Without doubt this was the favourite on the night. Not because its a 'Champagne' but because it is drinking so very well. Immense presence on the bouquet with attractive, ripe fruit and freshly baked biscuit rising through a really good bead of fine bubbles. Brilliant balance on the palate with tremendous acidity balanced to perfection by the fruit. Excellent length, and to be honest, this looked good, smelled good and tasted good. Champagne Pannier did well!
Hoya de Cadenas Cava, Spain (Cassidy Wines)

I often hear myself saying, ' Poor Old Cava'. When I say this I'm referring to the sales battering Cava has had in Ireland in the face of Prosecco's rise to fame. Cava continues to improve. It is the sparkling wine from Spain and is made with local grapes Xarello, Macabeo and Parellada. It should have clean citrus based fruits that at times show a lees  ageing of light toasted elements. These will depend on the quality level and the ageing style. Hoya de Cadenas Cava is wonderful. Entirely accurate with a full to medium sized persistent bead (rising bubbles) and crisp citrus fruits that show great levels of flavours. Lovely wine. Cava Will Rise Again!
It might help to know, (sometimes does and sometimes doesn't), that Hoya de Cadenas is an Organic wine.
Innocent Bystander Moscato half bottle, Australia (Liberty Wines)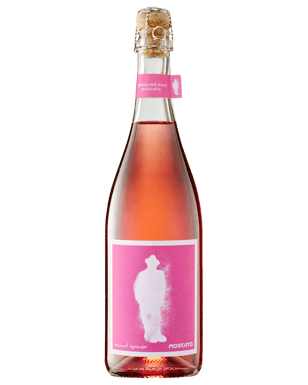 We haven't had a sparkling Moscato 'boom'  as they have had in other parts of the world. That's what happens when you're on an island, I suppose? In the past when the world was alive with Lambrusco we weren't. More recently when the UK delved into impressive quantities of Rose wines we barely got going! The Value of a Wine Club Tasting, I hear you say, fills us in on what's going on out there. Well said.
Innocent Bystander is a super range of wines made in the McLaren Vale in Australia. This sparkling Moscato (with a crown cap) has quiet literally taken the world of wine by the scuff of its neck. Incredible success story. Top class wine. not many liked this on the night but then the good folk at the winery weren't thinking of a cold room in a cold and wet country on dark and gloomy night!! Best way to think of this wine is a warm sunny afternoon on the patio just before you drift off into a well deserved snooze … Serve well chilled this is summer sunshine in bottle.